Asian Studies class was cancelled because my hopelessly German teacher has had some sort of recurring throat issues--like, 6 weeks' worth. I feel for the guy (he sounds so bad his Indian wife apparently teases him about he must be either turning into a woman or a eunuch) but I'm glad for the free time. I managed to swindle my theater quiz onto Wednesday, which gives me time to read "The Cherry Orchard" by Chekov, but man, the online version I'm reading is such an awkward translation. I can barely follow what they're doing. Ah well, I can read it during freetime tomorrow in between sorting through my mom's stuff and transporting things to Jake's house for storage. I'm looking forward to having my dolls and mannequin torso again! ♥
So anyway.
Day 5 - Anime character you feel you are most like (or wish you were)
This is HARD. There are plenty of characters I relate to, or have aspects of my personality, but there isn't one who's just all me. So, I present you with an equation.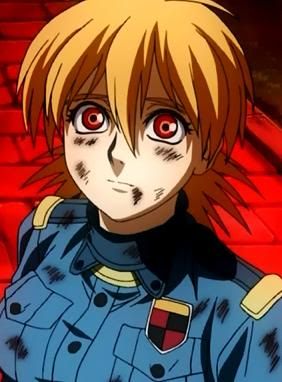 +
+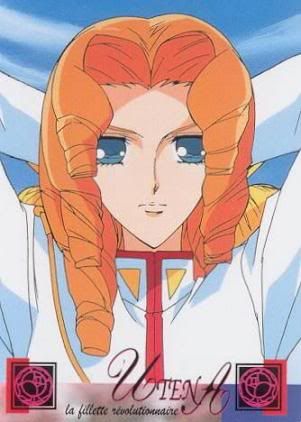 = me. lol i am a sexy bishojo, no? Jonathan suggested the name Haruri Victoria as a new OC of mine and yes I did draw her and no you can't see because I don't have a scanner, hoohoohoo~
Weird combo, I know. If someone wants an explanation, I'll give it to them, but right now I'll be late for class if I don't leave ASAP |3 Ohh, college, interrupting my internets since 2006.
P.S. I chose that pic of Haruhi because that's how I'm wearing my hair right now, whee~!
( 30 Day Anime Meme - I ain't doin' so bad so far! )